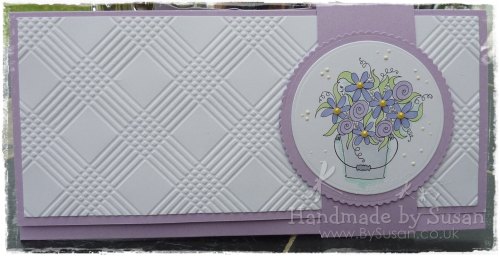 Bucket of Flowers Money Wallet
Handmade money wallet.
A simple wallet to hold a paper gift ie., an A4 document folded in 3.
I aim to despatch all orders within 3-4 working days - if
you require any quicker
please do not hesitate to contact me
and I will do everything to sort this for you.